Skip to Content
Friendly Pittsburgh, PA-Area Family Dentists
The Dentistry has been a staple family dentist for the Pittsburgh, PA metropolitan area for decades, bringing holistic dental care to maintain and repair the gums and teeth of children and adults. Issues like dental pain, cracked or chipped teeth, and bleeding gums require the attention of highly skilled oral specialists. General dentistry makes sure your household gets their regular checkups and cleanings for healthy teeth, and preventative dental treatments like sealants and fluoride treatments can help you avoid issues in the future. The path to perfect teeth starts in your own home by adhering to a dental hygiene regimen that includes brushing and flossing every day. When you visit us for your biannual appointments, we can examine you and your child's oral cavities for early-stage or potential dental issues, as well as X-rays for a more in-depth look at your mouth. When injuries, disease, or decay slip past the general care defense and affect your mouth, you can end up suffering pain and incurring damage to your teeth or gums. We'll help you restore your mouth to top condition.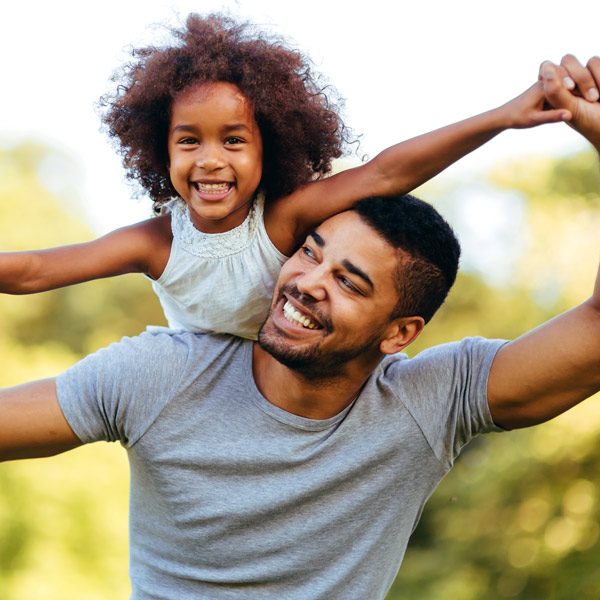 Dental Care for All Ages & Needs
Our children's dentistry provides the extra care and treatments children need as they grow and their dental structure develops. Starting with regular cleanings and continuing through orthodontic tools like space maintainers, we help children keep optimum oral health so they can avoid more extensive and costly issues in the future. We also perform standard and more specialized oral surgery to repair problems with pre-existing fillings, wisdom teeth, gum disease, and much more. Kids playing sports can get custom-made mouth guards to protect their teeth. Our cosmetic dentistry enhances your smile by transforming your oral appearance to a mouthful of brilliant, perfect teeth. Dental bonding, in-office teeth whitening, and ceramic crowns and bridges improve the look of your teeth by correcting stains, imperfections, and damaged or lost teeth while looking perfectly natural. There's no need to fear any of the procedures we offer when patients can opt for sedation dentistry. The Dentistry wants to make sure your total oral health and appearance are taken care of, whatever your age or needs may be.
Children's Dentistry
At The Dentistry, we understand that children need extra care when seeing a dentist. Plus, their teeth also require special treatments. Proper pediatric dental care begins with child cleanings. Cleanings can be traumatic for young kids, so our pediatric dentists and dental hygienists are specially trained to deal with young patients. Cleanings are essential in preventing more serious and more complicated dental problems. Plus, we offer fluoride treatments that are essential for a lifetime of dental health. Sometimes kids do need dental repairs. We give your kids the same kind of special attention when we apply sealants, fillings, and crowns. At The Dentistry, we believe that proper dental care begins in childhood. Because we perform dental and orthodontic work all under one roof, we can also address child-specific orthodontic needs. Space maintainers are a common treatment for kids with growing mouths. Spacers allow new teeth the room they need to grow. They are also a money saver because they prevent the need for more extensive and expensive procedures down the road. They also can help prepare a child for future wisdom teeth procedures. And, like all of our dental procedures, sedation dentistry is available, even for kids!
Early Detection with Oral Cancer Screenings
An important service we provide on top of our general dentistry treatments is an oral cancer screening. By detecting signs of oral cancer in its earliest stages, you have the best chance of resolving the problem with as little damage or discomfort possible. All Pittsburgh-area locations of The Dentistry offer this service to patients, and we encourage integrating it into your regular checkups. If you've been noticing soreness, pain, or anything else making your teeth and mouth uncomfortable, don't hesitate to give us a call and schedule an appointment. Please contact one of our offices in Irwin, Greentree, West Mifflin, Monroeville or Pleasant Hills, PA!